All payment methods within one system
Efficient, convenient and secure: This is how your customers love to pay.
The furture of payment
Look forward to more efficiency of the cashless payment without any loss of comfort for your customers. In collaboration with KPS Payment you have all important payment methods within one system: direct debit, credit cards, invoice and purchase on account. We are providing innovative and customized software solutions for VISA (including VISA Electron and VPay), MasterCard (including Maestro), JCB and American Express. Our systems are up to date with the known safety standards and PCI- certified.
Collaborating with KPS Payments as a Service Provider and Acquirer admits you to benefit from the efficient and convenient processing of all payments (online and offline), fully automated processes and a wide reach. We are offering the suitable payment method for all risk groups.
Further services of our portfolio
Credit control: Always keep an eye on the most important
Keep an eye on your accounts receivable and let the necessary measures act automatically: Starting with short message dunning to collection takeover.
» More information
---
Accountancy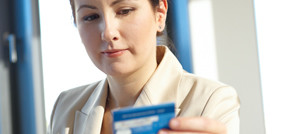 Tweak all accounting processes from reporting to end-of-month account and completely outsource your sub ledger.
» More information